How can I find the PDFs / downloads for Module 1 or other modules?
As you go through the program, it is recommended to download, view and/or print off course materials for reference.
The Introductory module of the training will have the majority of downloads for the course.
You can click this link for quick access to the Course Orientation with Sat Dharam page.
---
To access the downloads for each module, first click on the module and look in the Introductory part of that module for the page entitled Orientation with Sat Dharam.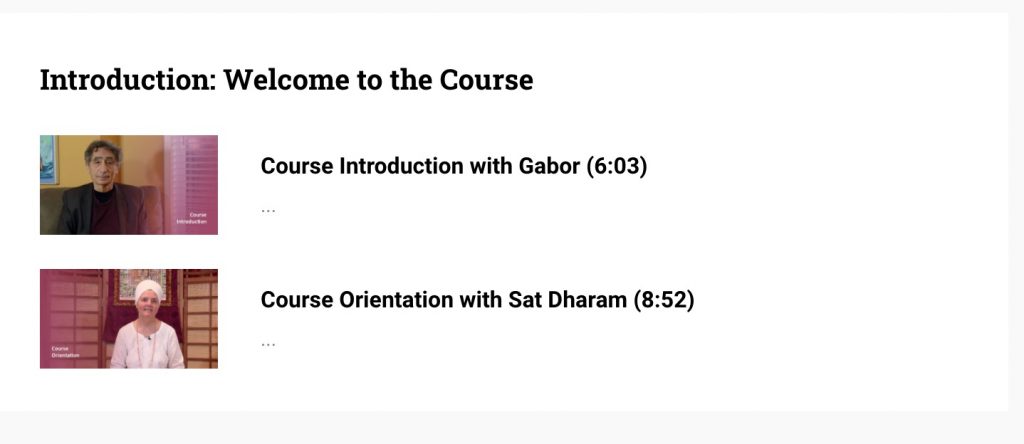 To access the content (PDFs) for each module you need to click onto Sat Dharam's Orientation. To see the downloads you will likely need to scroll down on the page and look at the right-hand side of the page. You can reference the image below.
Note: If you are on a mobile device, the downloads will be at the very bottom of the page, under the complete transcript.