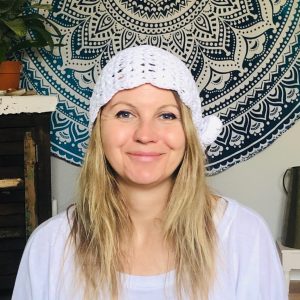 Anya Robinson (Shakti)
Psychologist
Anya (Shakti) is a Compassionate Inquiry Practitioner, CI Circle Facilitator, Trauma Expert Psychotherapist and Yoga Healer.
She constantly learns and continues to transform dense emotions into love and compassion. Her approach is eclectic, experiential and somatic-based (Compassionate Inquiry) integrating other powerful somatic modalities including Internal Family System, Emotionally-Focused Therapy and Yoga Therapy. She is passionate to guide others to heal, live authentically, stress free and purposefully.
In recent years, she has been guiding clients to heal childhood trauma through yoga and plant medicine.
She loves nature, yoga, dancing, being with my partner, authentic friends and eating yummy healthy foods.
Location: 2474 Marshall Ave, North Bellmore, NY, USA