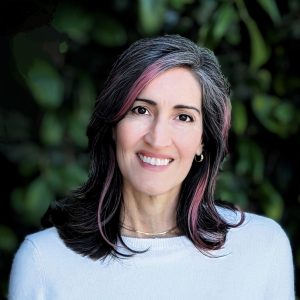 Alex Maizuss
Alex Maizuss is a highly regarded Mindfulness Intervention expert, mindfulness-based personal development coach, and dedicated Compassionate Inquiry practitioner. With training in Hakomi (Mindfulness-Centered Somatic Psychotherapy) and certifications in MBSR (Mindfulness-Based Stress Reduction), mPEAK (Mindful Performance Enhancement, Awareness, and Knowledge), and Compassionate Inquiry, Alex brings a unique blend of deep knowledge, professionalism, and compassion to her work.
She is characterized by her sharp attention, deep curiosity, humble presence, kind sense of humor, and natural friendliness.
Alex received DEI training from NCBI (National Collision Building Institute) through Compassionate Inquiry. Her diverse background and mother tongue (Spanish) allows her to work with diverse populations.
She was a key contributor to the establishment of the USC Center for Mindfulness Science and currently serves as a member of the steering committee for the center.
In 1996, Alex found solace in meditation to cope with the stress of her student life, her struggles with Ehlers-Danlos Syndrome, and later in life as a software engineer in the aerospace industry.
Her meditations are featured in multiple prominent publications including MindfulUSC, Arthritis Foundation, and Mindful Magazine.
In her free time, Alex can be found taking a peaceful walk and connecting with mother nature.
Addiction, Anxiety, BIPOC (Black, Indigenous, People of Colour), Depression, Eating disorders, Plant medicine, Plant medicine integration, Self-esteem, Self-harm, Stress

Mindfulness-Based Stress Reduction (MBSR) Mindful Performance Enhancement, Awareness and Knowledge (mPEAK) Completed Basics in Clinical Supervision with Doctor Chang DEI Trained by The National Coalition Building Institute – NCBI for Compassionate Inquiry.
Contact this Practitioner