Note: this page is for those that have completed the CI Professional Online Training. If you would like learn more about the training or apply, click here for more info.
The CI Mentorship Program
After you have fulfilled the course requirements for the year long professional online training, you may apply for the formal 5 month mentorship program to develop your skills further, or to support you in your initial years of private practice.
If you are not already certified as a CI Practitioner, the mentorship program will prepare you for certification. If you are using the mentorship program as preparation for certification, you must apply within two years of the last day of your year-long CI Professional Online Training.
If you are already certified as a CI Practitioner, you can apply for or repeat the mentorship program any time.
The mentorship program is organized in flexible 5 month blocks. Some individuals may require participation in more than one 5 month block to be ready for certification. Participation in the mentorship program does not guarantee certification as a CI Practitioner.
The next block will run from September 2021 to February 2022.
We anticipate that we will run two 5-month blocks annually, beginning in March and September.
Applications for the September 2021 CI Mentorship program will open in May.
You may participate in the mentorship program to refine your skills, even if you are already certified as a CI practitioner. Some practitioners may want to retake the mentorship program every few years to continually develop their CI competencies.
The current facilitators/mentors for the Mentorship Program are: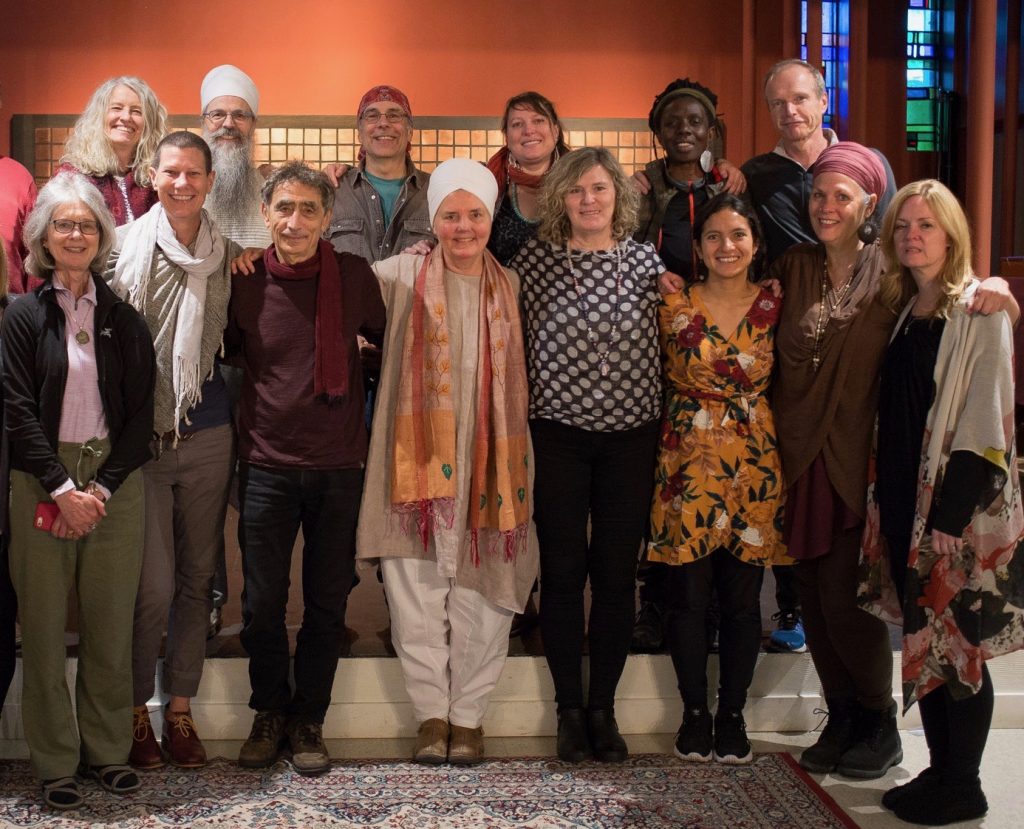 How You Will Benefit from Mentorship:
The CI Mentorship Program is designed to improve the ability of the CI Practitioner to use the CI approach with clients, and to protect clients from undue harm. In the mentorship program you will:
focus on your work with clients as well as professional and personal development
receive feedback on your CI competencies through video reviews of your CI sessions each month
receive feedback from at least 3 different CI facilitators on your CI recordings
have an opportunity to discuss challenges and triggers with your mentor
identify specific goals related to developing CI competencies to address each month
engage in 2 CI sessions a month with peers, and receive peer feedback related to your CI goals
identify issues around transference and countertransference
discuss your capacity to maintain personal and professional boundaries
reflect on the judgements you have of clients
gain skills in ensuring your CI work is trauma-informed
develop greater skills in self-regulation and grounding
become proficient at record-keeping through comprehensive written case-taking notes
consult your mentor around best practices, termination and referral of clients
Confidentiality is maintained during the mentorship program. The full name or identifying information of the client is not revealed and information shared during the mentorship is protected under a contract of confidentiality and may not be shared outside the mentorship relationship.
How Do You Qualify for the Mentorship Program?
Candidates for the Mentorship Program must:
have completed the course requirements for the professional online training

be registered with a professional regulatory body

be legally able to practice CI within their professional scope of practice and in their jurisdiction

have liability insurance that covers CI, unless it is unavailable in your country

have an active clinical practice, currently seeing clients (minimum 3 per week)
Components of the CI Mentorship Program:
Personal Mentorship
Group Mentorship
Peer Mentorship
Clinical Practice
Personal Mentorship
You will create an initial learning development plan with your personal mentor
Your personal mentor will meet with you for 5 sessions of individual mentorship during the 5 month period: 1 meeting per month
At the closing meeting with your individual mentor, you will be advised whether you are ready for certification or whether further clinical practice and/or mentorship is required
Group Mentorship
You will attend 3 sessions of group mentorship with 3 different CI Mentors (2-3 people per group), approximately 1.5 months apart

Each CI Mentor will review the CI videos of 2-3 people and provide feedback.

Each session is 2 hours if there are 3 people; 80 minutes if there are 2 people
Peer Mentorship
You will engage in personal CI work in dyads/triads with your peers twice monthly
You will need at least 10 CI sessions with peers over the 5 month period – this will help you to be a clear mirror for your clients
Clinical Practice
You will engage in a minimum of 50 hours of clinical practice during the mentorship program
30 of these hours are with your private clients, with a minimum of 8 clients
20 clinical practice hours may be obtained from working pro bono with new CI course participants who are in Level 1, to gain experience and have permission to videotape
You will submit 50 case studies from clients during the 5-month mentorship program; 20 of these case studies can be from CI course participants in Level 1; 30 are from your clients outside of CI
8 of your videos will be reviewed over 5 months
An additional 50 hours of clinical practice of CI are required before applying for certification (if you are not already certified) – totalling 100 clinical practice hours before you are eligible to apply for certification. These additional hours may be obtained during or after the mentorship program, but not before
Cost of the CI Mentorship Program: $1850 CAD 
One payment of $1850.00 CAD

3 payments of $670.00 CAD per month, over 3 months
Cancellation Policy:
This is an experiential program with a limited number of spaces available. If you wish to withdraw from the program, you will be given a full refund (minus a $50 cancellation fee) if cancelling prior to meeting with your Personal and/or Group Mentors. You will receive a refund of $1,300 if you withdraw within 4 weeks of the program start date after meeting with your personal and/or group mentors. No refunds are allowed 4 weeks after the start date of the Mentorship Program. No exceptions.
Apply for Mentorship:
If you are applying for the September block, please note the following deadlines:
Please apply before July 20, 2021. Those from the Jan, April, August 2019, and February, May, September 2020 cohort participants are eligible to apply if all course completion requirements have been fulfilled. We can accept up to 45 people for the September block.
We will review your application by July 25 and invite you pay and select your top 3 choices of personal mentor by July 30. We cannot guarantee that you will be paired with your first choice of personal mentor, but you will be partnered with one of your top 3 choices.
Mentorship applications for the September 2021 Mentorship cohort will open soon.
---
Individual Mentorship:
Individual Mentorship is available to you, at an extra charge, as you participate in the online training. You may contact any of the approved CI Mentors for private mentorship and request that they review one or more videotaped sessions where you are practicing CI. They will provide feedback on what competencies you are doing well, and which require further attention. This will accelerate your learning. The cost ranges from $120-$150/hr.
Certification as a CI Practitioner:
To apply for certification as a Compassionate Inquiry Practitioner, the candidate must:
receive a certificate of completion for the professional online training
complete at least one 5 month block of the mentorship program
be advised that they are ready to apply for certification by their designated personal mentor
complete and log 100 clinical practice hours of CI since beginning the mentorship program
submit one video (up to 60 minutes) to the Certification Team for review
submit liability insurance
pay a certification fee of $230 CAD
These requirements are to be completed within one year of completion of the Mentorship Program in order to certify.
If the certification team agrees that the candidate is certifiable and skilled in the CI competencies, they will be certified as a CI Practitioner and added to the CI website.
Once the Mentorship Program has been completed and the participant has been certified, a designation of "Mentorship Program Completed", will accompany their listing on the CI website.
Note:  The mentorship and certification guidelines and costs above may be revised from time to time.
Ongoing Mentoring
We recommend that graduates of the CI Professional Online Training have at least 6 CI mentoring sessions and/or non-CI supervision sessions in their first year of practice; and another 6 sessions in the second year
CI Mentoring and/or non-CI Supervision is optimal at least once every 2 months; or for every 20-30 practice hours
CI Mentoring safeguards the public, your professional practice and the reputation of CI
CI Mentoring or non-CI Supervision may be provided by CI Mentors, or peer supervisors from your designated profession
Re-Certification as a CI Practitioner:
The Compassionate Inquiry Practitioner must apply for recertification at least 30 days before the two-year expiration of the practitioner's original certification date as listed on his/her/their certificate. If a Compassionate Inquiry Practitioner does not re-certify, all of the privileges of certification are discontinued.
The requirements for recertification include:
At least 50 hours of clinical practice in the previous year.
At least 6 documented supervision or CI mentoring sessions in the previous year, during the first 2 years of clinical practice
Submission of 5 case studies as well as a review of 1 Compassionate Inquiry session with a client either in person, online or via a video recording.
20 CE credits every 2 years (see below)
Proof of Professional Liability Insurance
Recertification fee of approximately $230
If the initial video is inadequate, allowance for 1 more video submission, for a second cost of $230.
If the applicant is still not certifiable, he/she will be recommended to participate in a formal 5 month mentorship program.
Note: for participants in the 2019 Jan, Apr and Aug Cohorts, we invite you to re-certify within 2 years after the last day of your training. However, as per the agreement that was in place when your training began, your initial recertification may be after 3 years. Each subsequent recertification date will be every 2 years.
Continuing Education Credits:
Proof of completion of at least 20 hours of CI Continuing Education within the 2-year period is required for re-certification.
These can include attendance or viewing the recording of the monthly zoom calls with Gabor and the recordings of the Master Classes, as well as attendance at the annual CI Conference, transcribing Gabor's zoom calls, assisting at a CI training. In time we may offer specialty workshops taught by other CI Practitioners that can be used for CE credits.
Proof of attendance at trauma-related, or IFS or meditation related workshops, or training related to the material on the CI recommended reading list (up to 10 hours of the 20 required)
You will receive 1 CE credit for every hour of continuing education
A CE log will be submitted every 2 years, listing dates of master classes and monthly zoom sessions with Gabor (or other Advanced CI professional) attended, and/or conference
Ongoing Participation and Annual Membership:
Our vision is to bring compassion, respect, acceptance, insight, healing, freedom and connection to humanity through an international community of skillful Compassionate Inquiry practitioners. We can fulfill this vision by supporting your continued learning of CI and by connecting you to one another through an annual membership. You will be emailed an invitation for annual membership during the last month of your year long training.
The annual membership fee is currently $150 CAD, and grants you the following benefits:
continued access to the online platform, including new additions to the content
access to attendance at scheduled CI Zoom calls with Gabor, and their recordings for the current year
access to non-participatory attendance at Monthly Facilitated Workshops, and their recordings
connection to CI alumni
continued access to the online community forum
invitation to participate in CI focus groups, to collaborate with other practitioners