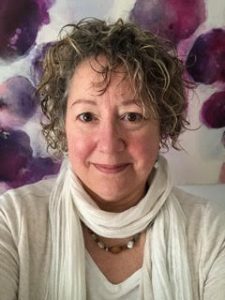 Lucie Mattar
Private Mentor, Counsellor
Mentoring is a collaborative process with the purpose of solidifying the foundation of how you apply the CI approach. In my personal experience, the true gift of Mentoring is the process of integration of one's personal style, colours and gifts into their practice, while staying aligned with the CI approach.
Having the opportunity to work with Mentors during my February 2021 Mentorship Program significantly deepened every aspect of my CI practice. Receiving mentoring removed some of my blinders, provided more clarity by deconstructing ingrained patterns of practice that were no longer useful. The undeniable benefits from the feedback and support I received from Mentors increased my confidence, enhanced my CI skills, qualities, and the use of stepping stones, while expanding my growth. This in turn is what I want to share with you. 
Following a variety of alternative and fringe paths led me to where I am today, solidly anchored within my True Self. The pursuit of interest in holistic approaches and mystery schools provided a dimension and expansion that all my formal university education never did. My commitment is to assist in the uncovering of what is already present within each mentee, waiting to burst into its true expression.
Compassionate Inquiry Practitioner profile
Email: [email protected]