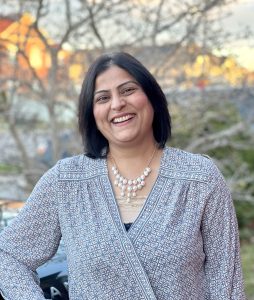 Priya Duggal
Private Mentor, Naturopathic Doctor
As a Compasionate Inquiry Mentor, my intention is to support you towards Compassionate Inquiry Certification and in enhancing your understanding of CI skills and processes. My supervision style is collaborative, supervisee-centered, with safety and mutual trust being of utmost importance. I intend to meet you where you are in your CI learning curve.
I consider Compassionate Inquiry my "IKIGAI" – a Japanese concept referring to something that gives a person a sense of purpose, or brings joy. I am passionate to help others live their authentic life as I, myself, continue in this pursuit. I consider myself fortunate to have an opportunity to practice my passion in different roles as a Ci practitioner, Ci facilitator, Ci educator, Ci circle leader and Ci mentor.
After finishing the year long training, I completed the CI Mentorship Program, CI Internship Program and CI Mentoring Internship Program. I also completed the Basics in Clinical Supervision Training, online with Dr. Jeff Chang, to prepare myself to mentor others.
On a professional note, I am a registered naturopathic doctor practicing in Vaughan, Ontario. I am a firm believer of Mind Body Medicine. Areas of focus in my practice are breast cancer, autoimmune disorders, addictions and supporting mental health using Compassionate Inquiry Approach. Ever since I have learned the Compassionate Inquiry approach, it reflects in all areas of my naturopathic practice. I live in Vaughan, Canada with my husband, our 2 adult children and an adorable dog. I enjoy painting, being in nature and spending time with myself.
I look forward to meeting you.
Email: [email protected]
Location: Vaughan, ON. Canada