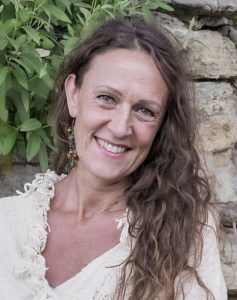 Rati Roberta Riccardi
Private Mentor, Yoga Teacher
Since starting the Compassionate Inquiry learning journey in 2019, I have been fully devoted and dedicated to this approach, as I found I could not get enough! My inquisitive mind and avid curiosity led me through all of the training options offered to becoming a mentor, and it has been an extraordinary fulfilling experience. Initially, my intention was to keep immersing myself in this model and continue learning deeper and deeper aspects, however as I went through the mentor training I realised how much I enjoyed supporting others in refining and owning their skills. You can expect a collaborative experience, where together we will explore the different possibilities within the Compassionate Inquiry approach, whilst paying attention to detail and striving for excellence.
About me: Born in Italy, I currently live and practice in Australia, a single mother of one grown up young man. In one of my "previous lives", as I like to affectionately refer to them, I worked as a professional freelance translator, mainly in the medical and technical field, with a degree in Modern Languages for Interpreters and Translators from Trieste University, Italy. Meanwhile I was nurturing a fervid interest in human consciousness, the mechanics of healing and wellness and
the meaning of the human experience. I am a Hatha and Nada (sacred sound) certified yoga teacher, sound meditation therapist, energy and bodyworker. I have extensive experience in plant medicine facilitation with a focus on preparation and integration (aspects which are unfortunately often overlooked in the current state of affairs and where Compassionate Inquiry came as a strong support beacon). I have facilitated group experiences in the Brazilian Amazon involving Santo Daime, Umbandaime
and Indigenous Plant Medicine Ceremonies. I am trained in Attunement Therapy, Spiritual Emergency and have extensive experience in personal growth therapy group work, meditation, breathwork.
I am a musician and song writer and this supports all aspects of my work.
I have recently completed the Lois Ehrmann Clinical Supervision Course.
Email: [email protected]
Phone: +61430639975
Location: Calista WA, Australia