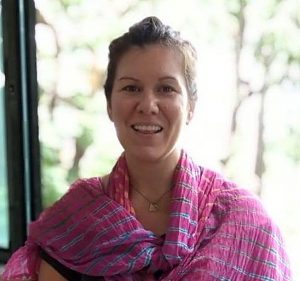 Michelle Peddle
Private Mentor, Registered Psychotherapist
It is a pleasure to be joining you on this Compassionate Inquiry Mentorship journey. I was the first official cohort to graduate from the Compassionate Inquiry year long training, one of the first official Interns to finish the Internship, one of the first official Mentees to finish the Mentorship Program, and when asked jumped at the opportunity to become your Mentor. This program has changed my entire being and I am thrilled to share all that I know with you while continuing to deepen my knowledge, and love of Compassionate Inquiry with you.
Dr. Jeff Chang was one of my professors in University and I have recently completed his Clinical Supervision Training online. I am a Registered Psychotherapist and a Registered Yoga Therapist with the International Yoga Therapy Association. I have a private practice out of my home-based office located in a small rural community in Ontario and have been working in social services since 2009. My educational background consists of a Masters in Psychological Counselling, a Post-Graduate Diploma in Addictions: Treatment and Prevention, and a Degree in Sociology
In my early 20's, I witnessed first-hand the powerful impact of blending Eastern spiritual practices with Western psychology. It was at that time that I started studying yoga with Sat Dharam Kaur and was introduced to the work of Dr. Gabor Mate. Being equally evidence-based, client-centered, and spiritually aligned, I thrive to offer unique opportunities to learn, grow, heal and reconnect with yourself in your personal and professional lives.
See their practitioner bio here.
Email: [email protected]
Phone: +1-705-828-4621
Location: Tiny, ON, Canada