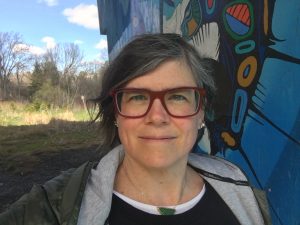 Allison Creech
Private Mentor, ND
In January 2019, I began what would become an immersive and transformational journey in Compassionate Inquiry. As I moved from participant to intern to mentee, I improved my skills, deepened my presence, and learned more about myself. The Mentorship Program provides a unique opportunity, and for me, the phrase "who you are and how you show up as a therapist" is at the heart of it all. As a Compassionate Inquiry mentor, I hope to be a resource for your authentic development and to offer you individualized support as you cultivate your practice. I work from a relational and transformational perspective, honouring the unique strengths and capacities that each person brings to the process.
My background is in clinical psychology, medicine, and education. My professional credentials include a Master's degree and PhD training in clinical psychology and I am licensed as a doctor of naturopathic medicine. I have been a professor since 2004 and along the way have taken advanced training that supports my professional development, including a recent course in clinical supervision. I have worked with students, colleagues, and clients in support of their development and have experienced the benefits of direct experiential process and reflective practice in learning.
I've spent the last twenty years expanding my understanding of health psychology, mind-body medicine, and conscious communication. I have a deep appreciation for the potential that is present at the interface of consciousness, emotion, physiology, and energy. As we become more present and connected with ourselves, there is safety and space for authentic expression through our body, psyche, life, and community. It is my honour to be a Compassionate Inquiry mentor and to help support you in your own process of compassionate practice.
See their practitioner bio here.
Email: [email protected]
Location: Toronto, ON, Canada