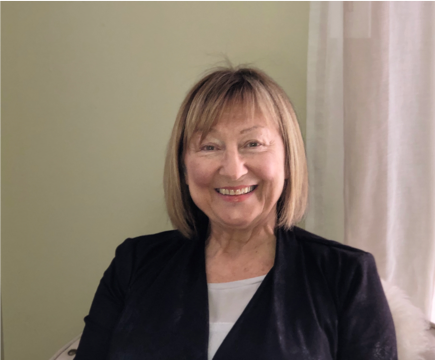 Anna Madejak (Basantdeep)
Anna is a Certified Compassionate Inquiry Practitioner, Addiction Counsellor, Beyond Addiction Teacher Trainer, Kundalini and Classical Yoga Teacher, Healthy Breast Educator, Hormone Yoga Therapist for Menopause and Diabetes,
and Rei-Ki Practitioner.
Anna is passionate about supporting others in their journey of self-healing and self-realization. Studying Compassionate Inquiry under Doctor Gabor Mate helped her to uncover early traumatic events of childhood and unconscious feeling states. She has shifted her perceptions and beliefs that were interfering with her ability to be fully authentic. This deep transformation inspired her to share her experience and skills with those who suffer from trauma, PTSD, anxiety, depression, and addictions.
Anna is a part of the team at Beyond Addiction: The Yogic Path to Recovery.
She offers her services online and in person.
Her private practice is based in Innisfil, Ontario.
To connect with Anna please visit her website: yogaforhealing.ca
Yoga Teacher, Addiction Counsellor
Contact this Practitioner