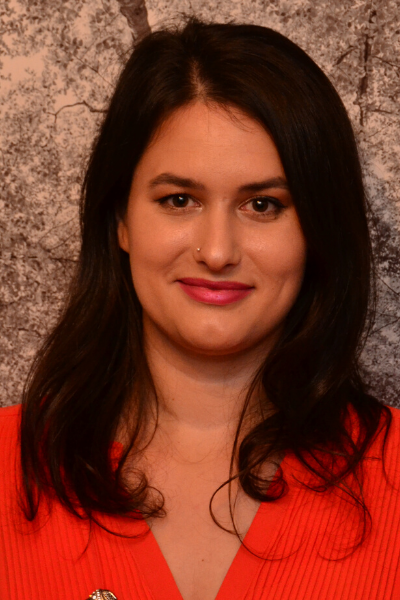 Cristina Bara
Cristina is a NARM therapist in training (an advanced clinical training for mental health professionals working with complex trauma), a Safe and Sound protocol provider, and a transformational coach. She also translates Gabor's work in Romanian as part of the CI training.
After working for BIG4 companies in the tax consultancy field for about 8 years, Cristina switched her entire career as part of a transformational process she went through, on her way to finding meaning.
She has her own private practice and also volunteers her services for people in need. Cristina provides various trainings for adolescents in schools (e.g. on learning, emotional regulation, career, etc) as well as to adults on personal development and mindfulness. 
She holds on-line individual sessions as well as in person, in Bucharest, Romania.
BA in Psychology (in progress); Safe and Sound protocol provider training - Integrated Listening Systems; Working with the pain of abandonment - NICABM; Advanced Master Program on the Treatment of Trauma - NICABM. Transformational Coaching Program - Mind Learners Coaching school certified by ICF Personal development counselor

addiction, ADHD, adolescents, anxiety, couples, eating disorders, grief and loss, other, trauma