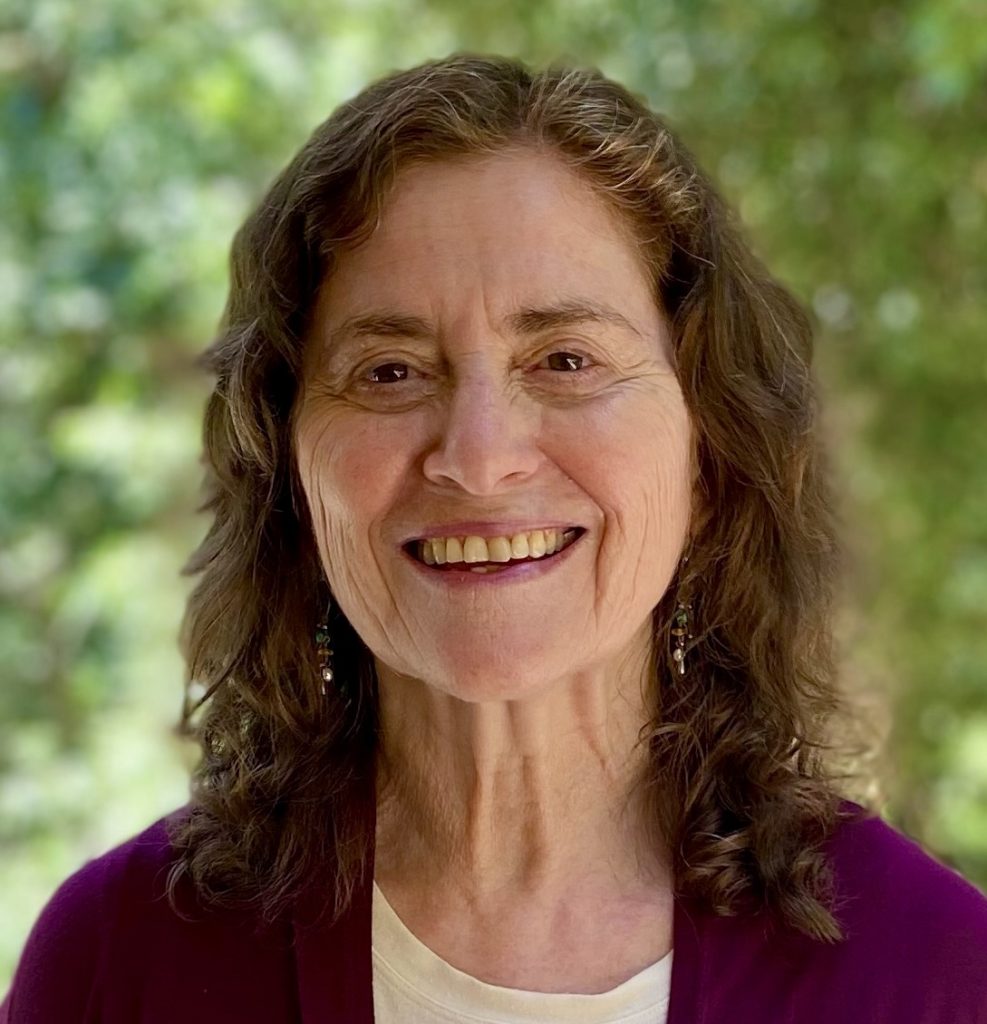 Hannah Betty Idarius
I practice as a Certified Compassionate Inquiry Practitioner and Somatic Integration Coach, supporting individuals and couples to embody optimal mental, physical, and emotional health and wholeness. My work is body-based and trauma-informed. 
Our wounding can be the doorway for our evolution into more of who we truly are. I respect each individual in finding within themselves the path that is right for them. 
As a second generation holocaust survivor, family and systemic constellations continue to help me integrate my generational trauma. My training in and awareness of 'the field' inform my work with others.
For 30 years, I practiced as a homebirth midwife, specializing in waterbirth, classical homeopathy, rebirthing breathwork, prenatal and perinatal trauma, and process coaching. I am the author of The Homeopathic Childbirth Manual: A Practical Guide for Labor, Birth, and the Immediate Postpartum Period.
It would be an honor to connect and explore together.
Adoption, Anxiety, Codependency, Couples, Depression, Grief and loss, Infertility, Life Coaching, Parenting, Pregnancy, Prenatal, Postpartum, Self-esteem, Stress, Trauma and PTSD, Women's health

Compassionate Inquiry Practitioner (2023), Compassionate Inquiry Intern (2023), IFS Online Circle (2022), Process Coach, Teacher, Mentor (2003), Family Constellation Facilitator (2003), California State Licensed Midwife (1997), Classical Homeopath (1994), Arizona State Licensed Midwife (1988), Master Practitioner of Neuro-linguistic Programming (1984), Practitioner of Hypnosis Using Neuro-linguistic Programming (1983), Rebirthing Breathworker (1981)
Contact this Practitioner