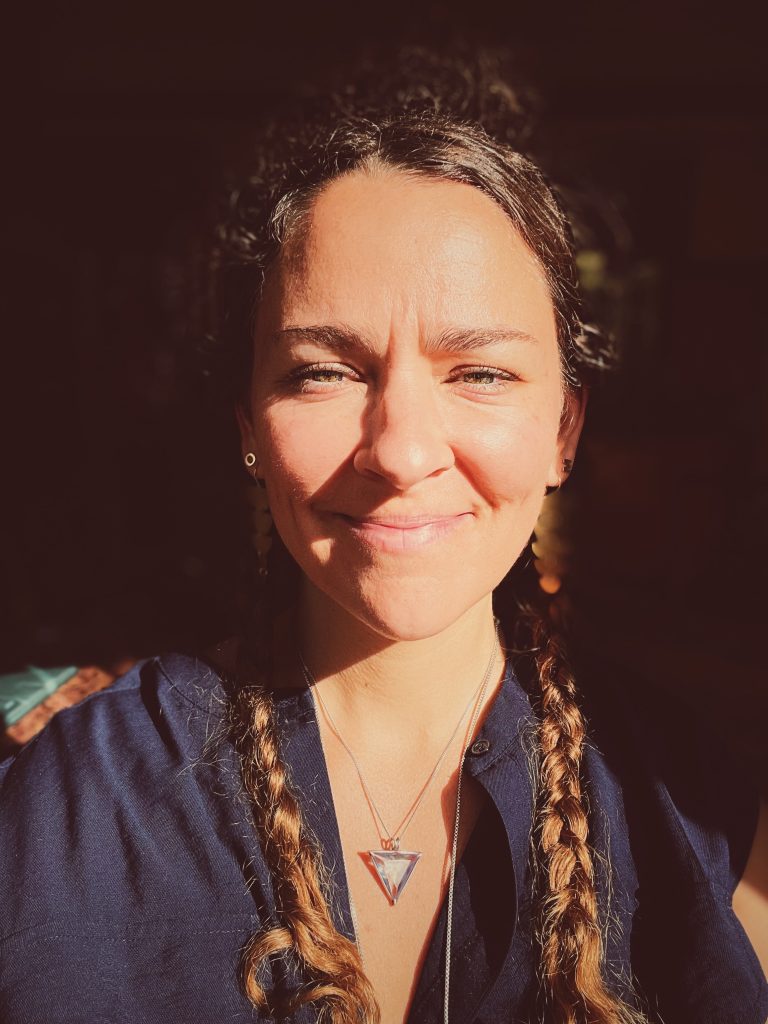 Leigh Aschoff
Leigh is a heart body wisdom inviter. She honors, with you, the creative path your wisdom reveals. Leigh's intention in the sessions is to compassionately invite you into an active returning to your heart, body, wisdom and wholeness.
Leigh's experiential trainings and certifications in Compassionate Inquiry, Transpersonal Energy Healing, Intuitive Healing, Akashic Records, Therapeutic/Hatha Yoga are all present in the healing and growth you will be invited to when you work with her.
Leigh's educational experiences in art, music, improvisation, yoga, neuroscience and education also play a significant role in her style as a healing practitioner. Sacred Creativity is foundational to all she does and is woven through the sessions.
Connection, moderation, balanced power, embodiment, self esteem, boundaries, belonging, depression, anxiety, grief, loss and death are some of the themes Leigh works with others on.
Leigh sees heart body connection as a compassionate pathway to awakened Heart Body Essence.
Mental Health Professional

Adoption, Anxiety, BIPOC (Black, Indigenous, People of Colour), Codependency, Depression, First Nations, Grief and loss, LGBTQI2+, Self-esteem, Spirituality and ritual, Stress, Trauma and PTSD, Women's health

Compassionate Inquiry Mentorship Program, Compassionate Inquiry Professional Training, Transpersonal Energy Healing, Intuitive Healing, Akashic Records Practitioner Trainings, Akashic Records Teacher Training, Therapeutic/Hatha Yoga Teacher Trainings.
Contact this Practitioner