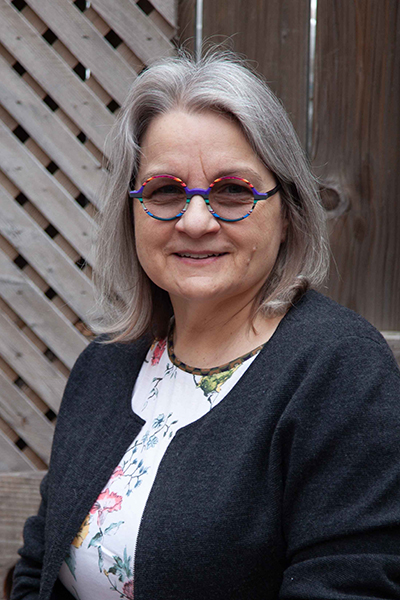 Lydia J. Charak
Lydia is a registered psychotherapist and an expressive arts therapist in private practice currently seeing clients on-line and in-person in the east end of Toronto. She is LGBTQIA positive, culturally sensitive, and works with a trauma-informed approach treating individuals and groups of all ages who struggle with mental health issues and navigating difficulties in their lives. She also enjoys working with individuals wishing to explore the concept of legacy and a desire to be more creative.
Lydia has found that people want and need to have a chance to tell their story and have someone listen. Really listen. Their experiences, perspectives, and stories are part of who they are and sharing is part of their recovery. When working with clients, she incorporates an eclectic and fluid combination of talk, arts-based interventions, and evidence-based therapies to support them. Informed by training in the latest therapeutic methods and clinical experience plus a foundation in visual arts, poetry, and the study of dreams, Lydia brings a unique and compassionate approach to therapeutic sessions.
Lydia comes to this line of work honestly. She is no stranger to personal trauma and its repercussions and how profoundly this has affected her. This no doubt has had a major part to play in a lifetime of curiosity about what makes people tick, how their past relates to their present situations, and how they can overcome difficulties in their lives however large or small.
Anxiety, Career Guidance, Depression, Grief and loss, Self-esteem, Trauma and PTSD

MA - Expressive Arts Therapist, Clearing Method Specialist, Grief and Loss Practitioner, Psychedelic Assisted Therapy - ATMA, BSc - Psychology/Criminology, BAA - Applied Arts
Contact this Practitioner