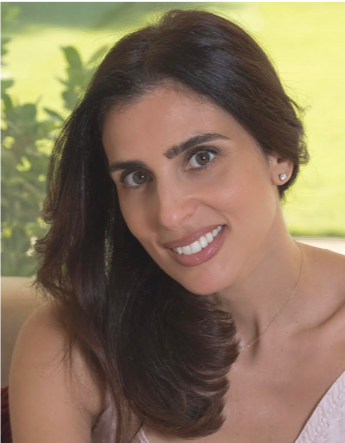 Nancy Zabaneh
Based in Dubai for the last 22 years, Nancy is a pioneer of physical, mental, emotional and spiritual fitness in the Arab world, an active Kundalini yoga teacher and trainer and a crucial element in founding yoga in the Middle East. 

Nancy is passionate about starting conversations that are transformative to people's lives, drawing on the years of integrative study and teaching to support others in achieving their potential. A Compassionate Inquiry Practitioner and Beyond Addiction facilitator with a background in diplomacy and the corporate world, 

she

 offers a unique insight into conscious living as a human relations mentor, humanitarian and motivational speaker.
Nancy has helped train more than 100 yoga instructors in the Arab world through Darshan, an inclusive wellness platform for the practice of yoga, complimentary paths of wisdom and the organization of retreats and trainings. She was a trainer in one of the first yoga teacher trainings in Palestine and a lead facilitator in the first ever wellness festival in the history of Saudi Arabia. Nancy has run special events and activations across the Middle East, Africa and Asia.
Nancy continues to refine her repertoire of skills and is currently furthering her studies in somatic free flow movement, ecstatic dance and elderly care.
Addiction, Couples, Spirituality and ritual, Stress, Trauma and PTSD, Women's health
Contact this Practitioner