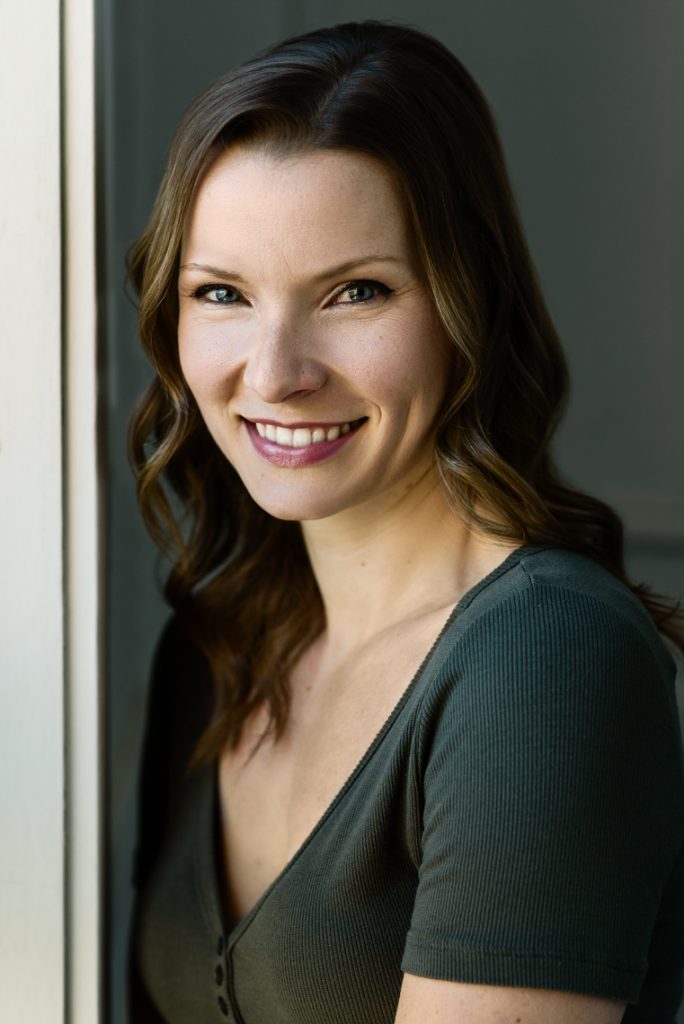 Rebecca Tremblay
Rebecca is a Divine Feminine Coach, Intuitive Energy Healer and Compassionate Inquiry Practitioner who supports clients in realigning with their authentic self and reconnecting with their intuition, their body & their natural vibrancy. She helps clients improve their mental, physical and spiritual health.
Rebecca is passionate about working with the unconscious & shadow self, exploring the invisible dynamics that run our lives, and pinpointing old patterns and blocks that, when shifted, free the soul from suffering. 
She specializes in sexual and reproductive health, with a focus on healing trauma, both experienced and ancestral. She has personally healed her womb of endometriosis. Rebecca is fluent in English, French and Spanish and works in private practice online.
Testimonies:
"I reached out to Rebecca for monthly sessions, after embarking on a personal journey while taking Gabor Mate's Compassionate Inquiry course. Both as a practitioner and as a person, her inner light shines consistently bright. She brings optimism, possibility, faith in my process, and therefore faith in my potential, every single time. In her abiding presence as an empathetic witness, I have been held, and have felt the safety to explore, with the absolute knowing that I would not be judged in any way. This safe space and the permission within it, has led me to new depths of awareness within my Self. All of my sessions with her have been very fruitful and have propelled me forward. She always shows up in an intentional way, and she often ends sessions with a special insight or wisdom beyond her years. I love her spunky energy and willingness to dive in. She is a partner of the very best kind, in my quest for personal growth." — Lyndsay F.
"My session with Rebecca for Compassionate Inquiry was wonderful. Rebecca was able to hold space for me beautifully and her questions took me to deep places within myself, enabling me to see what I had overlooked.  Her questions were penetrating and led me, ever so gently, to exactly the place I needed to go. I am so grateful for her work and will, most definitely, use her services again. Thank you Rebecca, for enabling me to move through what was holding me back; thank you for new insights and very practical guidance." — Donna S.
"Rebecca is truly attuned with the Divine. She guided me gracefully to set reasonable boundaries to take care of myself. She showed me ways of honing in on my own intuition and trusting myself. Rebecca is inspiring and I couldn't have asked for a better coach. We all need someone sometimes to help us be our best selves! My sessions with her were invaluable and just what I needed." — Amanda G.
"Working with Rebecca helped me trust again. Before these sessions, I felt lost and angry. Her openness and genuine interest was encouraging and motivating. Being vulnerable was hard for me, especially in the early sessions, mostly because of fear and old thought patterns. But I am super grateful that Rebecca made it fun and easy to work on myself. I deserve to invest in myself and to trust again. Having someone who does not know your past, someone neutral who is not there to judge and who asks you the right questions is what I needed, and anyone would be lucky to be able to experience what I did with Rebecca." — Anna V.
ADHD, Anxiety, BIPOC (Black, Indigenous, People of Colour), Chronic Pain, Depression, Illness, LGBTQI2+, Sexual Abuse, Trauma and PTSD, Women's health

Compassionate Inquiry Certification, 2020 Reiki Level 1, 2, 3 and Reiki Master, 2019 Moon Wisdom Mystery School, an Advanced Course in Shamanism, 2019 The Art of Intuitive Tarot, 2018 Life Coaching Certification, 2017 Tantra Touch Sacred Sexuality, 2016 Bachelor of Education, 2015 Master of International Development 2013
Contact this Practitioner