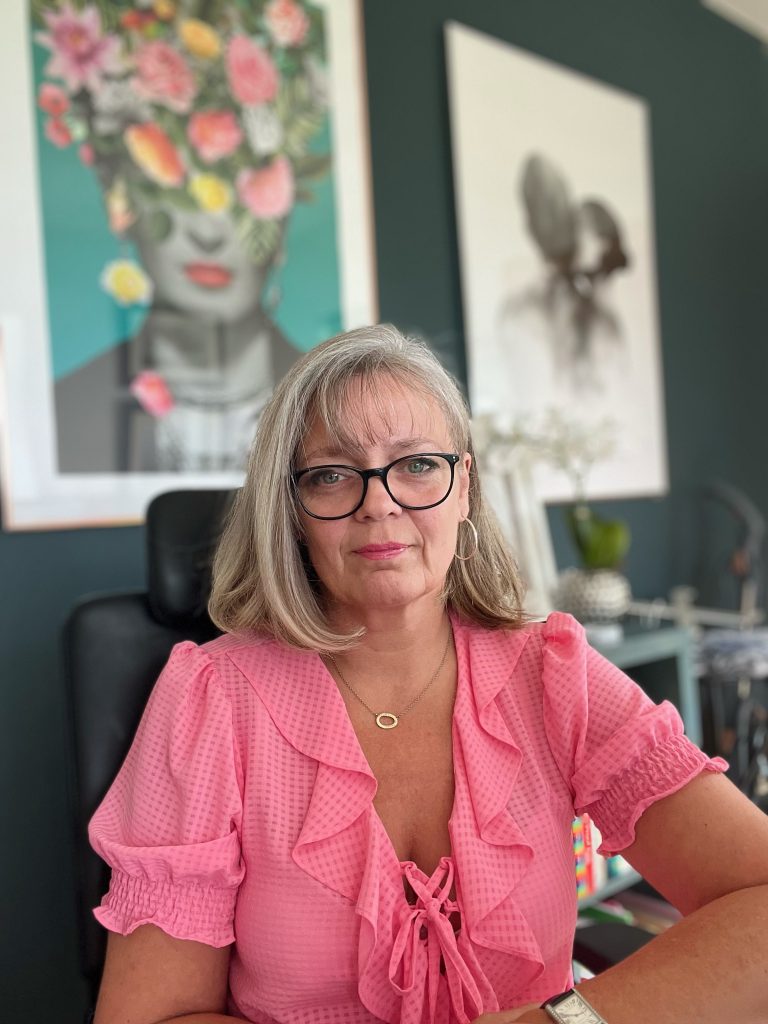 Sandra Schmidt
I hold a Higher Diploma in Relationship and Parenting Mentoring. 
My interest in mental health has been a long-standing one, which intensified after the tragic loss of my first daughter to cot death when I was only nineteen years old. 
Following this devastating event, I found myself merely existing rather than truly living for many years.
Dealing with the loss of my daughter required immense effort, and it became the most challenging endeavor of my life. It compelled me to make a new commitment to life, not just for myself but also for my three sons and three daughters, who have become my everyday teachers, and, of course, for my husband of 35 years 
Throughout my journey, I have been deeply devoted to my personal healing, as it forms the essential foundation for my role as a health practitioner,
I have come to understand that authentic transformation commences with embracing silence, stillness, and the courage to explore our inner selves. 
Even though we might not always like what we uncover within, it is within ourselves that the work of change takes place, allowing us to emerge from behind the protective barriers we have built around us.
While I keep updating my counselling skills and knowledge, what remains core to my therapy approach is the relationship we form in our work together.
Anxiety, Couples, Grief and loss, Parenting, Trauma and PTSD

Compassionate Inquiry Suicide Attention Training, Mediator, Interpersonal Communication Parent Relationship Mentor, Crisis Volunteer, CI Practitioner, Completed Compassionate Inquiry Mentorship Program in August 2022 Compassionate Inquiry Internship Sept 2022-2023
Contact this Practitioner