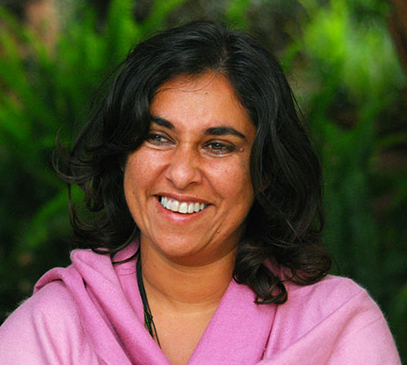 Shalini Gidoomal
A former journalist and event organizer, my transition towards supporting others began as an agony aunt on a UK national newspaper, and then moved to the field of addiction where I helped set up treatment services in Kenya, worked within a UK-based prison addiction charity and arranged (and still do) numerous retreats.
Extensive travel then added many experiential tools and experiences to my world, including writing, dance, Ayurveda, yoga and craniosacral therapy as well as deepening the breadth of my knowledge of cultural norms and sensitivities – essential I feel in this delicate work of globally supporting clients in their process of healing.
CI adds a further and wonderful dimension to this complex work with patterns and trauma, finding ways to challenge and explore beliefs at the body level.
I take a multidisciplinary approach to each person, utilizing a personalised array of primarily somatic tools to help you explore motivation, be less stuck in repetitive old behaviours, find acceptance, joy and play in the fullness of life. CI has helped to change my life and I hope also yours.
When not working, I can often be found by the sea, hanging with dogs or exploring the wide-open spaces of the magnificent continent on which I live.
Addiction, Anxiety, Couples, Depression, Grief and loss, Trauma and PTSD, Women's health

Somatic Interventions for Chronic Pain and Syndromes with Diane Poole Heller and Peter Levine; Clinical Supervision with Lois Erhmann; Trauma Informed Leadership 1 with Pocket Project/ Thomas Hubl; Family Constellations; Trauma Informed Stabilisation Treatment 1 with Dr Janina Fischer; Cranio sacral therapist; CI mentorship and CI internship
Contact this Practitioner