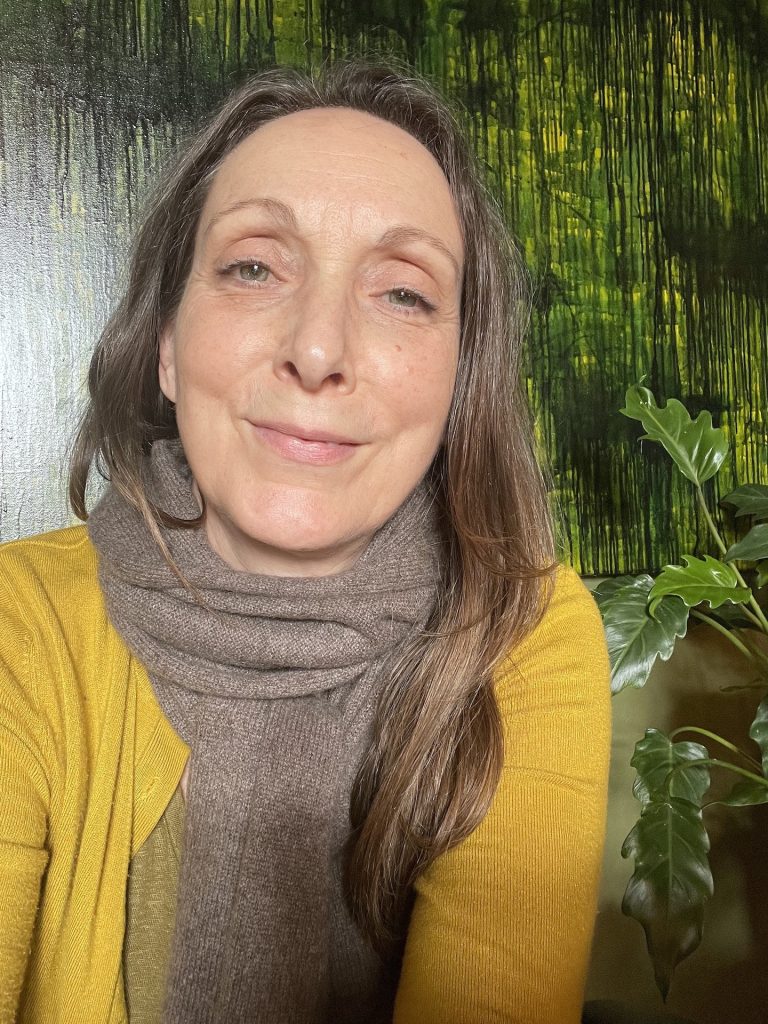 Tiph Fedor
Tiph started her journey as an energy healer over 30 years ago and is a registered Counsellor and Compassionate Inquiry Practitioner.
She is a certified Mindfulness Practitioner, having trained with Eckhart Tolle and uses her ability to hold deep presence with her skills as a Compassionate Inquiry Practitioner to support people through their journey of trauma to a place of authentic connection with themselves.  
Tiph has her own private practice based in the Herefordshire countryside and works with couples and individuals from around the world.
She is deeply committed to her own process and that of her clients and sees her journey of self development as being intertwined with her work as a therapist.  
She believes that the spiritual journey is deeply connected to working through trauma and that the two happen in conjunction with each other.
She has completed the Compassionate Inquiry Mentorship programme and is looking forward to continuing her journey within the Compassionate Inquiry community.  
Addiction, ADHD, Adolescents, Adoption, Anxiety, Chronic Pain, Couples, Depression, Eating disorders, Grief and loss, Illness, Plant medicine, Self-esteem, Spirituality and ritual, Trauma and PTSD, Women's health

Advanced Counselling Level 4 Diploma
 ACCPH (Accredited Counsellors, Coaches, Psychotherapists and Hypnotherapists), 2019, Certificated Practitioner in Counselling Skills (Levels 1-3) 
Mary Ward Centre, 2002- 2003 Diploma in Anatomy, Physiology and Holistic Massage / 
International Therapy Examination Council (ITEC), London, United Kingdom, 2001 - 2002 Healing Development Foundation and Advanced level Diplomas
 / The Healing Trust, ( formerly the National Federation of Spiritual Healers), 1998 - 1999 "Returning to Ourselves - The Wisdom of Trauma" - Gabor Mate & Betsy Polatin, July16th -19th 2020 Eckhart Tolle School of Awakening - Advanced Training to Intensify Presence & Live Your Higher purpose Jan - June 2019 Eckhart Tolle Conscious Manifestation - October 2019 - 8 week course Shamanic Retreats - I worked for five years with Jack Angelo, author of "Your healing power" attending regular retreats every three months Women's Retreats - I attended two women's retreats working with issues related to the relationship with mother.
Contact this Practitioner