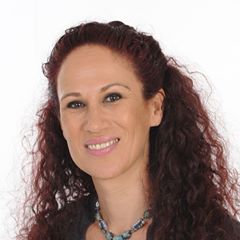 Yonit Blumenthal
Yonit Blumenthal is a co-owner and founder of Journey Rehabilitation & Wellness Centre which is situated in the Northern Suburbs of Johannesburg, South Africa. She also Co-founded another Rehabilitation centre prior to this one, which she sold off at the end of 2018.
Yonit boasts a heap of experience in addiction's counseling, as well as trauma counseling. She has worked side by side with her husband Clive Blumenthal who is a recovering addict of 13 years. Together they form a formidable therapeutic team of strength and compassion.
Her personal experiences have given her a unique and objective perspective on how addiction affects family, friends and every other relationship connected to the addict.
The compassionate Inquiry was a great motivator towards Yonit introducing a different and innovative therapeutic approach to addiction, which explores trauma as the root cause of addiction.
Mental Health Practitioner
Contact this Practitioner