Join us for the Compassionate Inquiry Professional Online Training, starting in Jan 2019
Therapists and health professionals are invited to participate in a 240 hour, year long online training in Compassionate Inquiry for personal and professional development. Using Compassionate Inquiry, you will be able to unveil the level of consciousness, mental climate, hidden assumptions, implicit memories and body states that form the real messages in clients that their words both express and conceal. 
What the course contains …
Dive into a thorough exploration of Compassionate Inquiry, a powerful therapeutic approach developed by Dr. Gabor Maté for healing trauma and understanding mental and physical illness
Over 30 hours of video with Dr. Gabor Maté teaching and demonstrating Compassionate Inquiry
Over 50 videotaped recordings and transcripts of Dr. Gabor Maté modelling Compassionate Inquiry with clients
Over 600 pages of transcripts compiled and organized from five 2-day workshops
8 modules of teachings on safety, attunement, trauma, triggers, attachment, authenticity, diagnoses, memory, beliefs, emotions, pain, addiction, children …
A recommended reading list for each module
Over 220 hours of engagement with peers, online facilitators, live Zoom calls with Dr. Gabor Maté and video recordings
How you will benefit …
Develop 9 essential qualities within yourself to be an effective therapist
Practice 9 experiential breathing exercises to enhance personal development
Benefit from practical tools including the Compassionate Inquiry Map and the chart of Feelings vs Perceptions
Learn how to maintain safety in the therapeutic container
Become more aware of the verbal and non-verbal cues of your clients
Learn the 7 Pillars of Compassionate Inquiry
Learn and practice the 22 skills required in Compassionate Inquiry
Discover and master the cycle of 17 Stepping Stones used in the line of inqury
Become more effective in working with clients
Nurture compassion for all parts of yourself and others
Free yourself from unconscious beliefs that run your life
Connect to your in-the-present-self
Become more attuned to the messages from your body and to your clients
Who you will meet …
Your course facilitator, during 19 bi-weekly meetings, 90 minutes each
Gabor Maté, during at least 8 scheduled group Zoom calls for Q&A
Your online cohort of appoximately 18 other health professionals
Your pod of 6 others with whom you will practice Compassionate Inquiry throughout the year
The larger Compassionate Inquiry Community through a closed Facebook group
How you will connect …
Weekly 60-90 min practice sessions on Zoom with members of your pod, in dyads and triads
Bi-weekly 90 minute Zoom sessions with your course facilitator
Discussion group and Facebook group with the larger Compassionate Inquiry community
Regularly, on group Zoom calls with Gabor Maté, for Q&A – the first 4 calls are scheduled for
Your Responsibilities:
A minimum commitment of 4 hours a week engaging with the material and practice
Read the online course material pdfs and watch the videos of Dr. Gabor Maté teaching
Complete the short quizzes for each video in each module
Attend weekly 60 minute skill building sessions with your peers, practicing the elements of Compassionate Inquiry, for a total of 5O sessions or more within the year
Be prepared for your bi-weekly group meeting by answering the home practice questions provided for each module
Attend 19 bi-weekly 90 minute Zoom group calls with your online facilitator and maintain at least 80% attendance
Complete at least 25 case study forms
Record 5 videos of you practicing Compassionate Inquiry with clients or peers
Complete a comprehensive Competency Assessment Form for yourself and for 3 other members of your pod (self-assessment and peer assessment)
Event Information
In addition to access to the online course materials, you will have the opportunity to meet once every two weeks with an online group facilitator.
Facilitators
Compassionate Inquiry Facilitator and Practitioner
As a psychotherapist and trauma therapist, my approach is informed by Compassionate Inquiry. I am a Compassionate Inquiry Founding Facilitator and student of Dr Gabor Mate, EMDR Consultant in Training and Clinical Supervisor. I integrate Read more…
Compassionate Inquiry Facilitator and Practitioner
Maria (Manjeet Adi) is an MD trained in Hungary and an ND in Canada. She uses counselling in her naturopathic practice and in working with LOFT community services with older adults who have mental health Read more…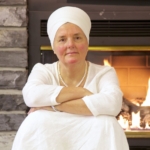 Co-Executive Director, CEO, Facilitator and Practitioner
Sat Dharam is a naturopathic doctor and author and has supported Dr. Gabor Maté in structuring the Compassionate Inquiry approach so that others can learn it. She has published three books on women's health. She Read more…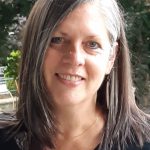 Compassionate Inquiry Facilitator and Practitioner
Sat Charan Simran is a KRI Certified Kundalini Yoga Teacher, a professional Beyond Addiction Instructor, Trainer,  and Mental Health lead.  She is a Registered Social Worker, with training and 30 years experience in counselling in the areas of Read more…
Compassionate Inquiry Facilitator and Practitioner
Rhonda is a Registered Professional Counselor (RPC), Master Practitioner in Clinical Counseling (MPCC), and Qualified Clinical Supervisor (MPCC-S). She is a CI Founding Facilitator, Mentor in the CI Mentorship Program and in Private Practice, Certification Read more…
CI Facilitator and Practitioner
Sheila grew up with a great sense of justice and, because of that, went on to study law and become an attorney. She studied three of her degrees in South Africa and the fourth at Read more…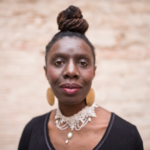 Compassionate Inquiry Facilitator and Practitioner
Dr Valerie (Vimalasara) Mason-John M.A (hon.doc) is an award-winning author of 8 books, including her debut fictional memoir Novel, Borrowed Body, and  Detox Your Heart, Meditations for Emotional Trauma, and Eight Step Recovery Using The Read more…
Fees & Registration
Fees and Registration information will be available in Dec, 2018.
Sign up to the Compassionate Inquiry Newsletter so we can keep you updated!
For support or inquiries of any kind, please contact us at [email protected]