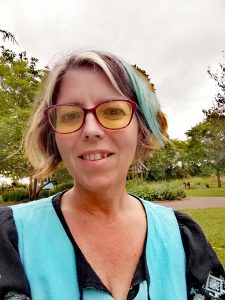 Espe García
Internship and Mentorship Coordinator for the Spanish Program
Contact Espe for questions regarding:
Oversees, organizes, and maintains the Internship program in Spanish.
Establishes safety measures for Interns to support the Compassionate Inquiry participants and Compassionate Inquiry Facilitators in the Spanish program.
Provides training and provides support to Interns in the Spanish program.
Acts as a liaison between Interns, Facilitators, and the Compassionate Inquiry Team in both English and Spanish.
As a Mentorship Coordinator, she is currently adapting the Mentorship Program into Spanish, for it to be offered in 2023.
Email: [email protected]