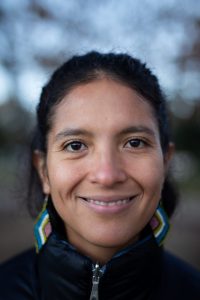 Natalia Sotomayor (Sanjog Kaur)
Spanish Program Director and CI Facilitator
Contact Sanjog for inquiries about:
Spanish programs, including the Year-Long Training, Short Course and CI Circles in Spanish.
Conflicts within biweekly groups in the Spanish programs.
Questions from participants relating to course material that the facilitator is unable to answer in the Spanish programs.
Questions or concerns about the translation of the programs into Spanish.
Questions about Facilitated Monthly Workshops, Monthly Discussion Groups, L2 Video Reviews in the Spanish programs.
Suggestions for Guest Lectures in Spanish.
Zoom calls with Gabor and list of questions in Spanish.
Opportunities within Compassionate Inquiry or for outreach in Latin America or Spain.
Questions or suggestions related to Facilitation of the Spanish programs.
Facilitation Reviews and Facilitator Meetings in Spanish.
Request for support for a Facilitator in the Spanish program.
Email: [email protected]
Phone: +593-98-781-35-07
Location: Quito, Ecuador