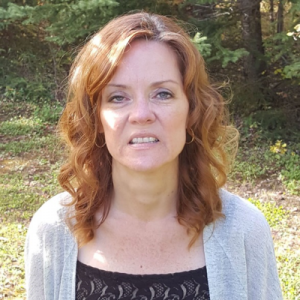 Rhonda Nelson
Private Mentor, Psychotherapist
My intention as a Compassionate Inquiry Mentor is to support you toward Compassionate Inquiry Certification and/or in deepening and expanding your knowledge and experience with Compassionate Inquiry competencies. My approach is person-centered and aligns with qualities inherent in reflective supervision. The process is intended to support and inform your work both personally and professionally. I am a Psychotherapist in private practice with a passion for integrating Compassionate Inquiry with other somatic-based modalities, including Internal Family Systems (IFS). I have been working in the field of addiction, health, and wellness for over 20 years.
In 2014 I came across the work of Dr. Gabor Maté with an intention to enhance my professional work as an addictions counselor. In the process I found myself experiencing a deep movement of emotional healing and I was profoundly impacted. With my curiosity peaked I began a dedicated self-exploration using Gabor's books, teachings, and recommended readings. I later attended a plant medicine retreat led by Gabor that was well supported therapeutically by the Compassionate Inquiry approach, which at that time was simply referred to as "Gabor-Style". This integrated process supported me to drop deeper
into the wisdom of my body and, gratefully, it led to further physical, mental, and emotional
transformation and well-being.
Over the years I've hosted Gabor at various events, including in 2017 co-hosting the second in-person Compassionate Inquiry Workshop. Five years ago I joined Gabor's original team of plant medicine practitioners using Compassionate Inquiry as a stand-alone approach and integrated with other modalities to support retreat participants in processing and integration.
My passion for this work led me to accept an invitation to be a Compassionate Inquiry Facilitator and support the development and establishment of the Compassionate Inquiry Course and Programs. I am a Founding Facilitator, Mentor, original Internship/Mentorship Programs Coordinator, Certification Reviewer and I am certified in the Basics in Clinical Supervision Training with Dr. Jeff Chang, all of which support my use of best practices as
a Compassionate Inquiry Mentor.
I am interested in the psycho-spiritual approach to therapy, research, and writing, having co-led a province-wide research project on addiction and co-authored the project and outcomes in a book titled, Mothers, Addiction, and Recovery; Finding Meaning through the Journey, Edited by Peterson, W, Armstrong, L, and Foulkes, M.
I also enjoy writing for leisure on my own and with a regional group of free-writing enthusiasts. My deep interest and hobbies are in journaling, song-writing, and singing. I live with my husband and our 3 dogs in the country where we also have a yurt off-grid, nestled deep in the forest and quietly overlooking a lake. In this natural, rustic, and nurturing space we hold healing retreats for ourselves and for others.
Email: [email protected]
Phone: +1-780-689-1800
Location: Alberta, Canada