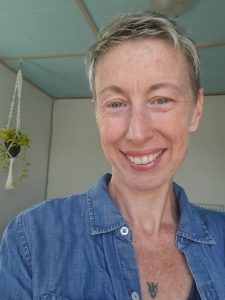 Tamara Kowalska
Private Mentor
We are all headed toward increased consciousness even though it doesn't always appear that way. I have gained this understanding through CI and it has made all the difference. As a mentor, I can assist CI practitioners navigate their way through the terrain of setting and reaching personal and professional goals. But more importantly, I wish to share the gift of awareness of perception.
I received my CI certification in August 2022 and qualified as a private mentor in March, 2023. I am currently an intern with the year-long training as well as with the short course. And I have attended the CI Circles and the Suicide Attention training as well as the Beyond Addiction course with Sat Dharam Kaur. I presented my spoken word poetry at the first annual CI conference in Vancouver, November 2022.
In 2010, I co-founded the only drop-in centre for homeless youth in Windsor, Ontario Canada and was the Executive Director there until 2018. My previous experience includes teaching in North America, Europe, and Asia. I am also a spoken-word artist and my recent project, a series of 9 videos called "No Cash or Alcohol on Premises" can be seen on theavb.com.
I offer Compassionate Inquiry sessions through my life coaching practice, Tamara K Connect, which was established in 2021. I have a Bachelor of Education from Boston University and studied Communications and Social Justice at the University of Windsor at the Master's degree level. I have been a Raja Yoga certified instructor since 2009.
Email: [email protected]