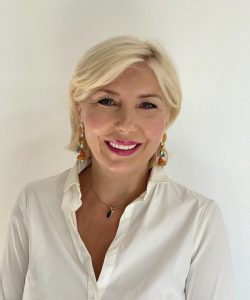 Tatjana Ivkovic
Private Mentor, Counselling Therapist
It is my pleasure to work with you as your Mentor on this Compassionate Inquiry
journey, whether you are in the CI year-long program, mentorship, or working towards
your certification process.
While our mentor-mentee relationship is not therapy, I believe it to be therapeutic.
My mission is to establish a compassionate space based on mutual trust and safety,
where we will collaborate to achieve your personal and professional goals, as well as to
enhance, deepen, and expand your embodiment of CI competencies and skills.
My supervision style is whole-person-centered and collaborative, drawing on nearly a
decade of experience as a supervised therapist to provide valuable insights and
expertise, 20 years of experience as a manager and mentor supervising young people
in the fashion industry, and more than 30 years of psychology study and experiential
trauma therapy as part of my own healing journey.
I am a licensed Non-Directive Interventional (NDI) Psychotherapy Mental Health
Counsellor and Focusing Therapist, a certified Mentor and Practitioner of
Compassionate Inquiry, and have completed, among others, Clinical Supervision
Training, to prepare me to mentor others. I work in my private practice, providing
counseling services through both in-person and online sessions.
Passionate with Dr. Gabor Matés teachings, I see Compassionate Inquiry
metaphorically as "the missing piece in the therapeutic puzzle, that I was looking for
many years and finally found it".
I am committed to supporting you in cultivating the confidence, skills, presence, and
compassion for yourself and your clients, surrounding you with trust, acceptance,
confidence, authenticity, and assisting you in flourishing professionally and personally.

See their practitioner bio here.
Email: [email protected]
Phone: 0030-6946417732
Location: Chania, Greece