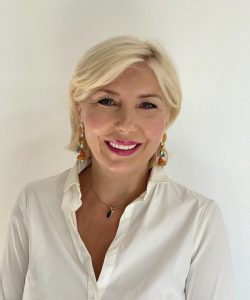 Tatjana Ivkovic
Private Mentor, Counselling Therapist
Tatjana is a certified Mental Health Counselor specializing in Non-Directive Interventional (NDI) Psychotherapy.
Additionally, she is a certified Compassionate Inquiry Practitioner, Mentor, and Circle Leader.
She has completed the CI Mentorship Program, CI Internship Program, and CI Mentoring Internship Program, and continues her professional growth and developing her skills by active involvement in the CI community.
Tatjana's therapeutic approach is grounded in a holistic, whole-person-centered psychosomatic framework.
She works in English, Greek, and Serbo-Croatian, offering her services both locally in-person and with international clients from all around the world via Zoom.
To work with Tatjana is to be welcomed into a safe environment, which gives you the space to be seen, heard, and held
compassionately so that you can unveil the level of consciousness, mental climate, hidden assumptions, implicit memories, and body states that form the real message that words both express and
conceal.
Through this transformative journey, a strong therapeutic relationship is cultivated, allowing for the exploration of feelings, perceptions, deep-seated beliefs, and behavioral patterns.
The ultimatum goal is to liberate and connect to your authentic self and embark on a path toward genuine living.
Tatjana specializes in facilitating Compassionate Inquiry Circles that equip you with valuable tools to understand the complexity of your mind-body-soul interconnections better.
This newfound understanding paves the way for more meaningful, authentic relationships with yourself, others, and society as a whole.
Her vision is rooted in creating a more compassionate world. Tatjana is dedicated to assisting people in turning their pain into personal power and strength while witnessing personal awakenings.
She is passionate about this work and grateful for those willing to explore this unique journey together.Tatjana looks forward to meeting you.
See their practitioner bio here.
Email: [email protected]
Phone: 0030-6946417732
Location: Chania, Greece