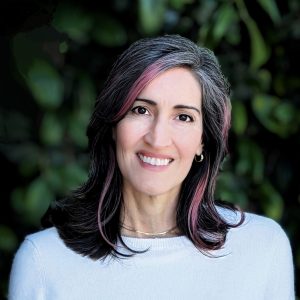 Alex Maizuss
Circle Leader
Alex Maizuss is a highly regarded mindfulness intervention expert, personal development coach, and dedicated CI practitioner. She is warm and welcoming, and her extensive experience teaching groups allows her to create a safe and healing space. With training in Hakomi (Mindfulness-Centered Somatic Psychotherapy) and certifications in MBSR (Mindfulness-Based Stress Reduction), mPEAK (Mindful Performance Enhancement, Awareness, and Knowledge), and Compassionate Inquiry, Alex has a wealth of knowledge to share.
She is known for her sharp attention, deep curiosity, humble presence, kind sense of humor, and natural friendliness. These qualities make her an approachable and sought-after group facilitator, mentor, and coach. Alex received DEI training from NCBI (National Collision Building Institute) through Compassionate Inquiry, and her diverse background and mother tongue (Spanish) enable her to work with a wide range of populations.
Alex is passionate about teaching and leading groups. Her many years of experience creating and teaching mindfulness curriculums for research, education, and corporate wellness, as well as her work teaching the empirical and well-researched program MBSR, have honed her expertise.
In her free time, Alex enjoys taking peaceful walks and connecting with nature.