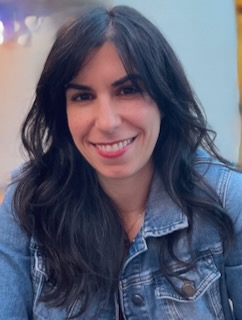 Tiana Petit Thompson
Hi. My name is Tiana. I practice with an unconditional positive regard and an unwavering belief in your wholeness to support you in attuning to your authentic self and inner wisdom. I attribute my therapeutic approach to my own healing journey and the personal work that I have committed to along the way. My healing journey began as a result of losing my mother to a terminal disease when I was 8 years old. The healing practitioners that I have been fortunate to work with provided the necessary safety, attunement and authenticity that provided a conduit for me to connect with myself. As a result, I experienced first-hand the importance of these qualities and offer them to others in support of their own healing journey.
My professional training began in an intensive outpatient treatment program providing individual and group therapy to those struggling with dual diagnosis. Later, I worked in a family medical practice providing behavioral health consultation to a team of physicians. It was here that I learned what Dr. Gabor Maté explores in "When the Body Says No," and witnessed the hidden connections between mental health and physical illness.
Since completing my training in Compassionate Inquiry, I draw from a few somatic modalities including Hakomi, Internal Family Systems and Polyvagal Theory. During each session, space will be held for the exploration of past and present experiences as well as unconscious processes. Working with these levels of experience facilitates deep awareness and authentic healing. Ultimately, your capacity for dual awareness will strengthen and a general ease of day-to-day experience will arise as a result.
In our work together, we will begin where you are, and I will help uncover what is embedded. I will support your curiosity and attention to your somatic experience. In this way, trauma can lead us back to ourselves and can restore the connection we lost in the first place.
Certified Compassionate Inquiry Practitioner-2023 Compassionate Inquiry Mentorship-2023 Compassionate Inquiry Year Long Course-2022 Clinical Mindfulness Hakomi Institute of Oregon-2020 State of Oregon Board of Licensed Professional Counselors (LPC)-2016 Washington State Department of Health Licensed Mental Health Counselor (LMHC)-2015 Certified Alcohol & Drug Counselor (CADC I)-2014 National Certified Counselor (NCC)-2013

Alcohol Use, Anxiety, Behavioural Issues, Career Guidance, Chronic Illness, Chronic Pain, Depression, Disabilities, Dual Diagnosis, Grief and loss, Illness, Obsessive-Compulsive (OCD), Parenting, Pregnancy, Prenatal, Postpartum, Self-esteem, Self-harm, Stress, Substance Use, Suicidal Ideation, Trauma and PTSD, Women's health
Contact this Practitioner