Meet our directors and administration team. Please contact the appropriate person if you need assistance with any aspect of Compassionate Inquiry®.
---
Internship and Volunteer Coordinator:
---
Mentorship Coordinator:
---
Certification Coordinator:
---
Mentoring Support Program Coordinator:
---
Short Course Coordinator:
---
Compassionate Inquiry® Circles:
Compassionate Inquiry® Circles Stewards: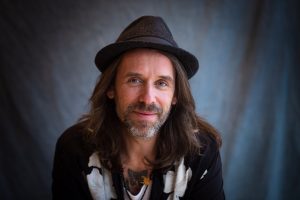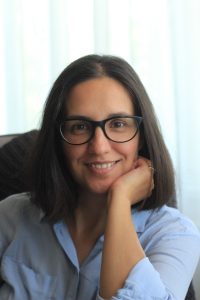 ---
CI Outreach for Indigenous Communities
---
Spanish Program:
To meet and contact our CI Spanish Team, please follow this link.
---
Dispute Resolution:
The Office of Integrity and Equality is available to anyone who is aggrieved by anything that happens or anything that is done or said in the context of Compassionate Inquiry. The Office of Integrity and Equality promotes an ethical community culture based on our shared values of integrity, accountability, transparency and respect, and based on the Compassionate Inquiry Code of Ethics, which can be found here.
We invite you to submit any complaint, grievance, or dispute that you may have in the context of Compassionate Inquiry to us, after you have first spoken to the person directly about the issue using the Compassionate Inquiry Communication Guidelines, and after you have practiced Compassionate Inquiry with yourself using self-inquiry, or worked it through with a Compassionate Inquiry Practitioner or your therapist. Please submit your complaint, grievance or dispute here. Once you have done so, please email Siri Dharma at [email protected].
Members of the Dispute resolution team:
CI Facilitator and Practitioner
Sheila grew up with a great sense of justice and, because of that, went on to study law and become an attorney. She studied three of her degrees in South Africa and the fourth at Stanford University, where she studied subjects such as Racism in American Law and Feminist Legal Theory. She practiced law in both the corporate environment and in human rights. As a human rights lawyer in the years preceding the first free elections in South Africa, she represented the ANC and various civic associations in challenges against the repressive national and local governments of the days. She also represented victims of brutal state violence. She grew her skills in corporate law in order to start mentoring and teaching those skills to young lawyers, which she still does today. Sheila has studied and taught Non-Violent Communication and is a certified mediator with CEDR (the Centre for Effective Dispute Resolution), an international organization specializing in conflict management, mediation, and alternative dispute resolution.
Email: [email protected]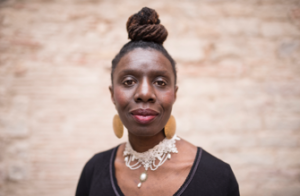 CI Facilitator and Practitioner
Dr. Valerie (Vimalasara) Mason-John M.A (hon.doc) is the award-winning author of 9 books. She worked as an international correspondent covering Aboriginal deaths in custody and Land Rights in Australia. After retiring from journalism she trained in the field of anger management and conflict resolution, going on to work as a senior trainer for one of the leading organizations in the UK, LEAP Confronting Conflicts, whose clients included the police, social services, the educational system,  prisons, gangs, and youth offending teams. In 2007 she moved to Canada, and retrained in the field of Restorative Justice RJ, working for Alberta Conflict Transformation ACTS, and developed a Train the Trainer program for youth to deliver the RJ circle. She has trained teachers throughout Canada in RJ approaches for education. She works as a public speaker in the field of Conflict Transformation, and Mindfulness Approaches for addiction. She is an ordained Buddhist and is Chair of Vancouver Buddhist Centre.
---
Compassionate Inquiry® Founding Facilitators:
Meet the Founding Facilitators of the Compassionate Inquiry Professional Training Program. Under the leadership, stewardship and direction of Sat Dharam, the Founding Facilitators collaborated in the development and delivery of the Compassionate Inquiry course. With Sat Dharam and Gabor, the Founding Facilitators launched the program and trained the next generation of facilitators and practitioners who now use Compassionate Inquiry as a therapeutic modality. We are grateful for their dedication and meaningful contributions.
Click here to see the Founding Facilitators for the Compassionate Inquiry Professional Online Training.
All Compassionate Inquiry® Facilitators:
Click here to see all online facilitators for the Compassionate Inquiry Professional Online Training.
Private Mentors:
Click here to see all private mentors for those working on developing their skills in the Compassionate Inquiry Professional Online Training or Mentorship Program.
Certified Practitioners:
Click here to see a list of certified practitioners available to work with you one-on-one using Compassionate Inquiry.